Workshop
Our objects are handcrafted in full transparency at our own workshop, located at the back of our shop in Paris.
We are equipped with cutting edge tools as well as century-old machines, but most of the job is carefully done by hand.
Our craftsmen work on small batches and participate in all the different steps of the making of an object, which ensures quality all along the production line.
We regularly organize public workshops to discover the leather goods making techniques we use and to share our experience and passion for craftsmanship.
_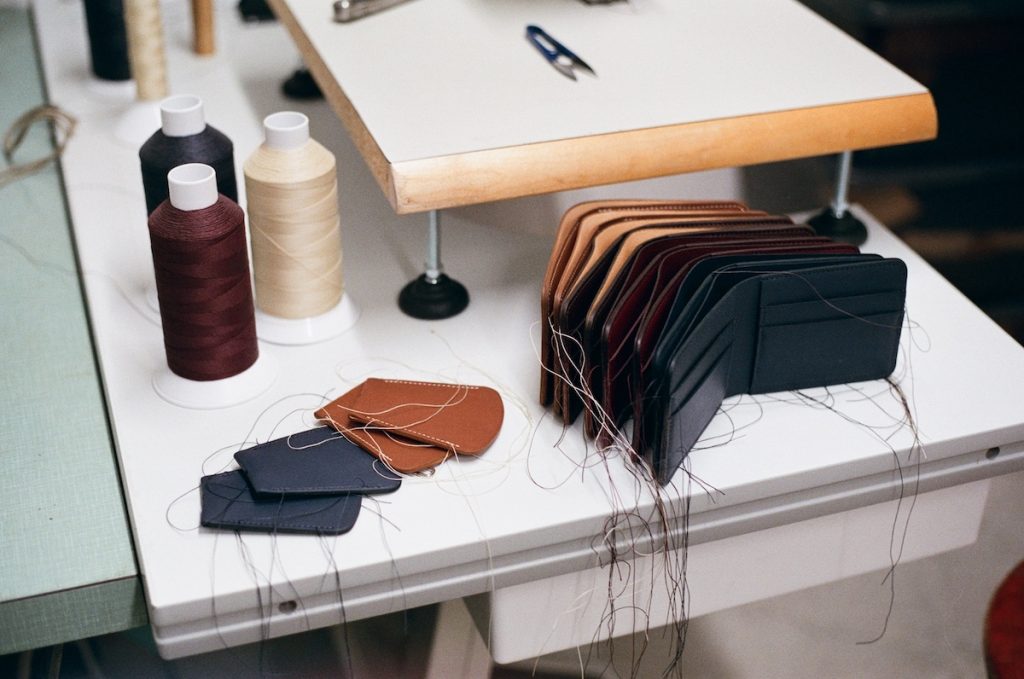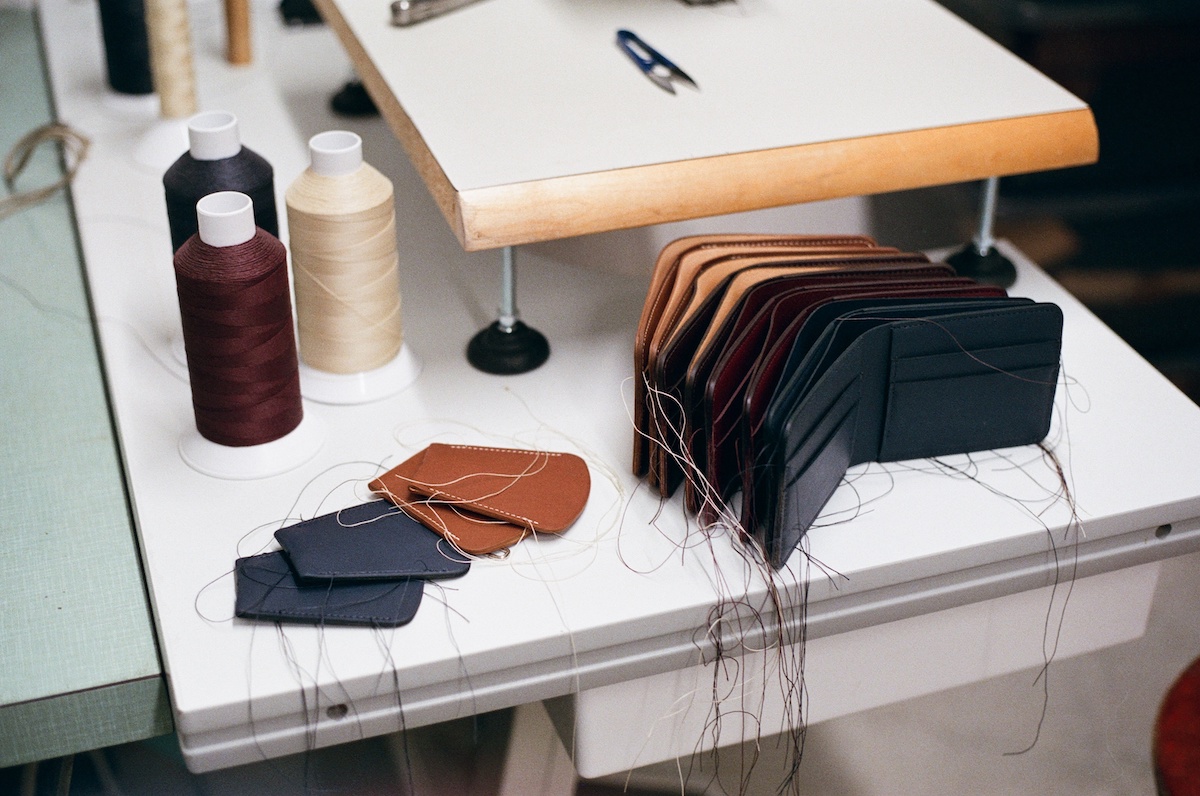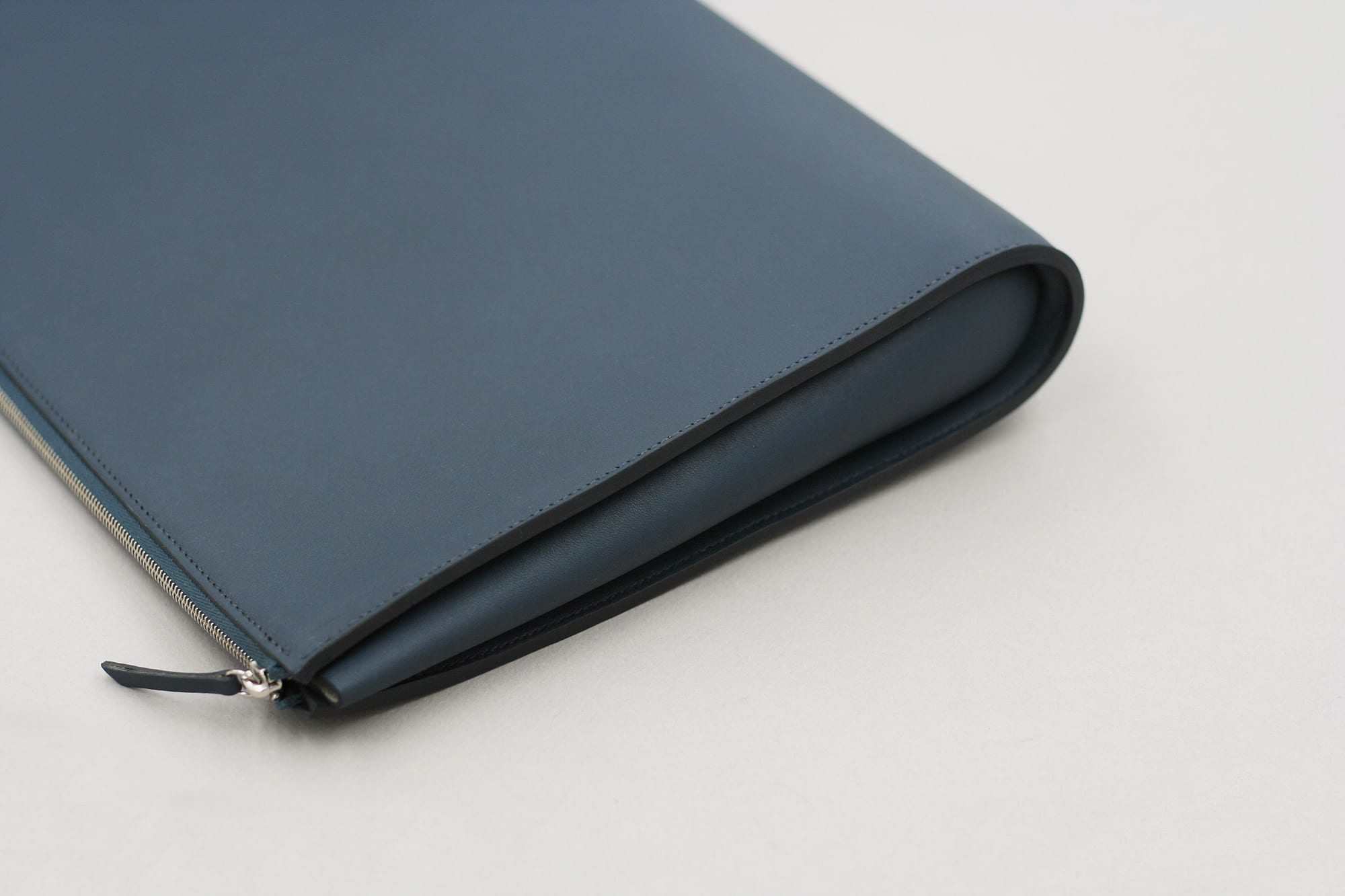 Savoir-Faire
Robin Hureau – co-founder of Laperruque – is a leather craftsman and has learned from a "Meilleur Ouvrier de France" laureate. Our objects are all made by him or under his direct supervision, using techniques inherited from the tradition of French luxury leather goods making.
It is a complex mix of details that can make an object both of extreme quality and overwhelmingly simple.
As an example, all our objects are lined using goat leather or suede calf leather in order to be as beautiful outside as inside, and some invisible interlinings are used when needed. The leather is always cut rough and the edges are meticulously hand-prepared and hand-painted.
Instead of creating a whole new collection every season, our offer evolves progressively, allowing us to keep refining our objects, adjusting every little detail one at the time and aiming for perfection.
_